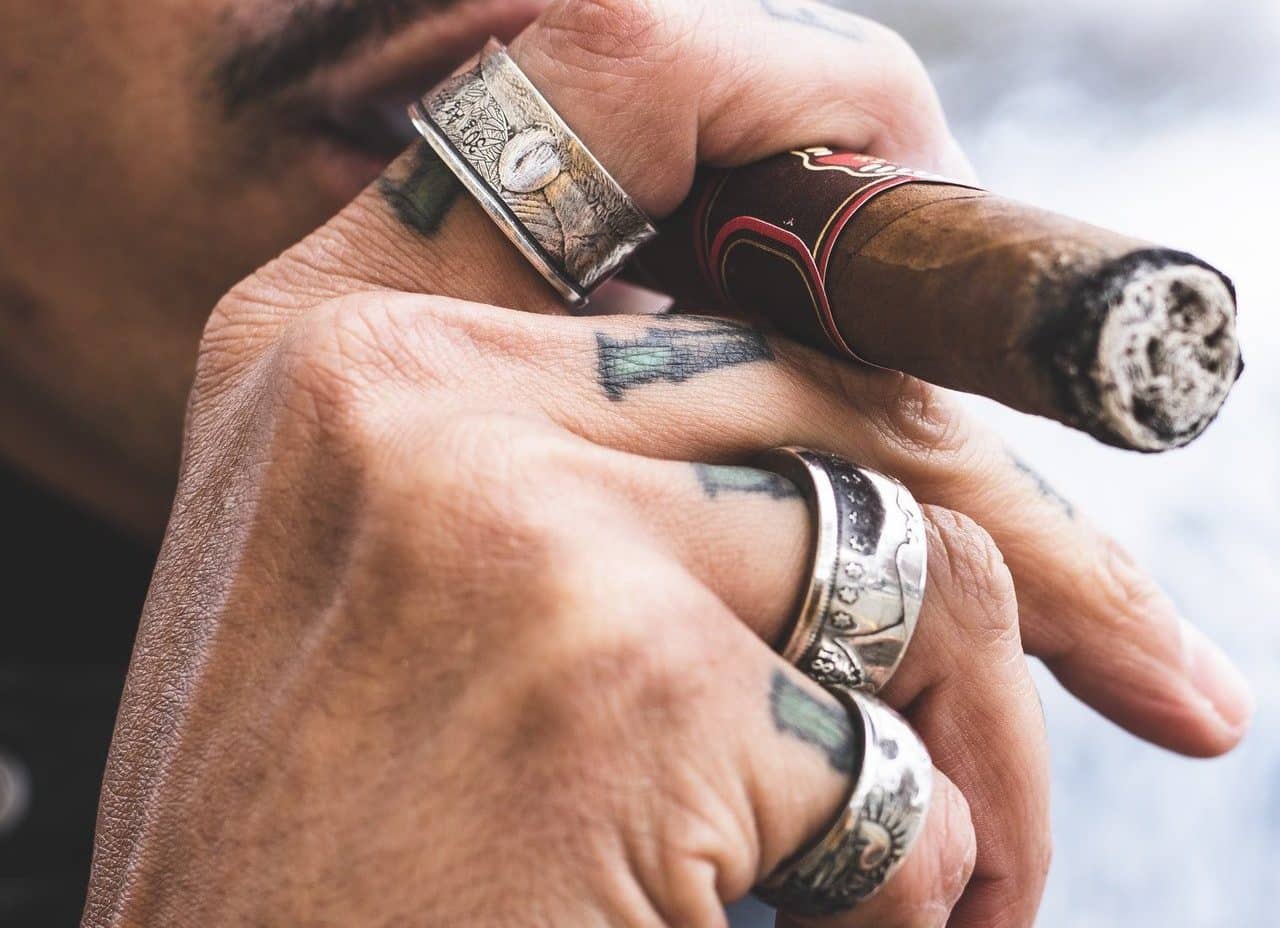 Men's Silver Jewelry, Online Info
The men's silver jewelry market has taken off in the past few years with men in the mainstream comfortably buying sterling adornments historically worn by Hollywood stars and athletes. From sterling silver pendants to chunky link necklaces and bracelets, silver jewelry for men has come of age since the days when cufflinks were the only jewelry adornment offered in the men's accessory department. 
With the successful introduction of international brands such as the UK's Hot Diamonds into the United States market, American men have given themselves permission to have fun with attractive necklaces, bangles and heavy link chains for the wrist, as well as an endless variety of sterling silver rings, key holders and cufflinks. Hot Diamonds was one of the first jewelers for men and women to enhance sterling silver with small round diamonds.
Another distinctive feature of the Hot Diamonds Collection is the very clean, contemporary design of the jewelry. For instance, the classic heavy link bracelet is brought up-to-date with a toggle clasp sporting diamonds on each end of the bar fastener. Patterns are repeated in cufflink, pendant, key ring and ring, offering attractive sets to give as gifts, as well as to wear.
Men also do not have to fuss about keeping their Hot Diamonds jewelry clean since every piece is given a bath of rhodium, making them tarnish-free.
World renowned Canadian jeweler, John Hardy, who lives and creates his line in Bali, will be introducing his first collection of men's jewelry this fall called "Black Ice," combining sterling silver with black sapphires.
Fred Bennett brings a vast array of sterling silver pieces for men into the market with his 2004 collection. With elegant silver dotted with diamonds, oxidized silver that produces bold stripes of black, sleek satin finish pieces or even a series of "scratched" finish designs, the Fred Bennett line offers men an infinite variety of ways to wear silver. Even black agate, tiger's eye, enamel and resin are worked with silver to create masculine and bold patterns in the jewelry.
Very popular is the combination of highly polished sterling silver with matte-finished sterling, giving each piece texture and interest. Men are enjoying a way to bring individuality and style into their wardrobe without spending a fortune. Not only is sterling silver affordable, but it looks extremely fashionable with blacks, grays and the darker colors so many "mainstream men" choose to wear.
Men purchased $5 billion worth of jewelry last year, or 12 per cent of all jewelry sold. Much of that jewelry was purchased as gifts for wives and girlfriends. That is quickly changing as men are now on the lookout for their own personal jewelry and sterling silver is topping the charts as the metal of choice.