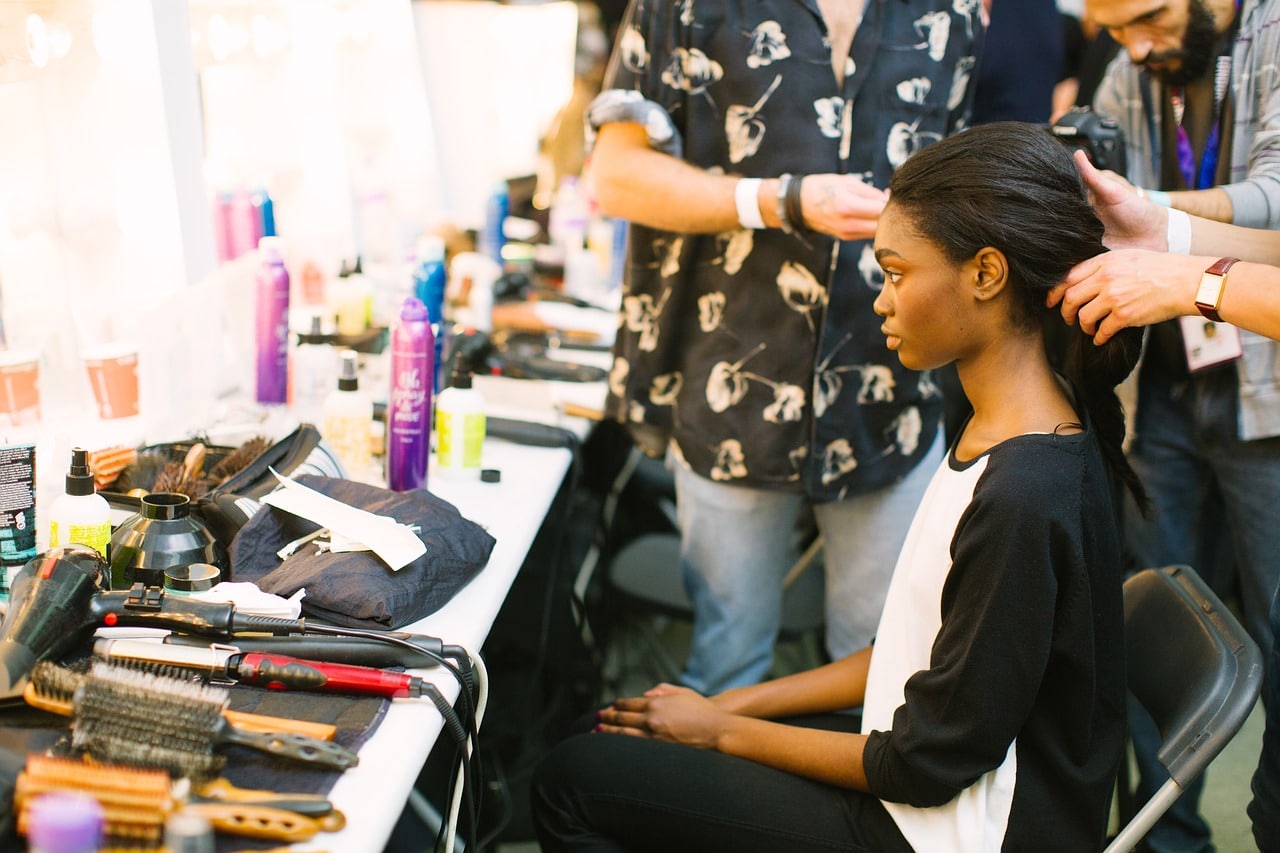 Your Hair Should Match Your Fashion Style
I mean, it shouldn't HAVE to if you don't it want to. However some of us kind of like to keep it fashionable or at least just fits the type of style we want for ourselves. I personally don't follow any trends or what's currently popular, however I DO follow the designs and styles of what I like. For example, my hair has been dyed a platinum blonde that's nearing white for a while now and it's short. To match the colour, I pair it with dark clothes, mostly black. The contrast of the colours is what I really like the most about fashion. And I tend to gravitate towards the "edgy" fashion sense or maybe I should just call this the "K-pop fashion style" or better yet the "anime weaboo fashion style".
Yeah, I'm kind of hopeless.
So here are YOUR options then:
For the Brunettes
Basically any colour under the sun is good with this hair colour. But to be more specific, if your hair is a warm type of brown then you would look best in deep purple, orange-red or olive green(olive green sounds like the best choice here). For the darker brown haired ones, you can wear clothes that are charcoal gray, navy blue or chocolate brown. And finally the black-haired ladies, go for royal purple, cobalt blue or fire-engine red. Sheknows suggested this and I could not agree more.
For the Blondes
Go for warm colours. Something along the lines of rust, orange and yellow or maybe even some neutral colours like crisp white, taupe and cream. However for platinums like myself (and although this isn't really my preference), we look great if we pair our hair up with any shade of blues or a true red, to stand out. Honey blondes, however, go well with jewel tones.
For the Redheads
Green and ivory is the best match for you. Although, not going to lie here and as cheesy as it sounds, it would really be a cool thing to see if there was a redhead that sported black or leather, looking like a badass and carrying around a guitar. The red of the hair would stand out so well against the dark colours. For me, since I like dark colours so much, it would be best to have such a stark contrast on the hair.
Matching… Literally
Sometimes it could actually look great if people know how to pull it off. Brunettes would look nice if they wore dark chocolate or tan coloured clothing. Blondes would be dazzling in gold. Redheads would be eye-catching in red.
Striking Contrast
And here's where I belong. My own white/platinum hair is already eye-catching enough so I think I should really just stick to my black ensemble for as long as I live. I can be a living, breathing anime character, as long as I actually look good at it. I've seen some cosplayers try but unfortunately their size or maybe skin-colour doesn't really match the whole anime thing. Who would want to look like an anime character anyway? (Answer: ME)